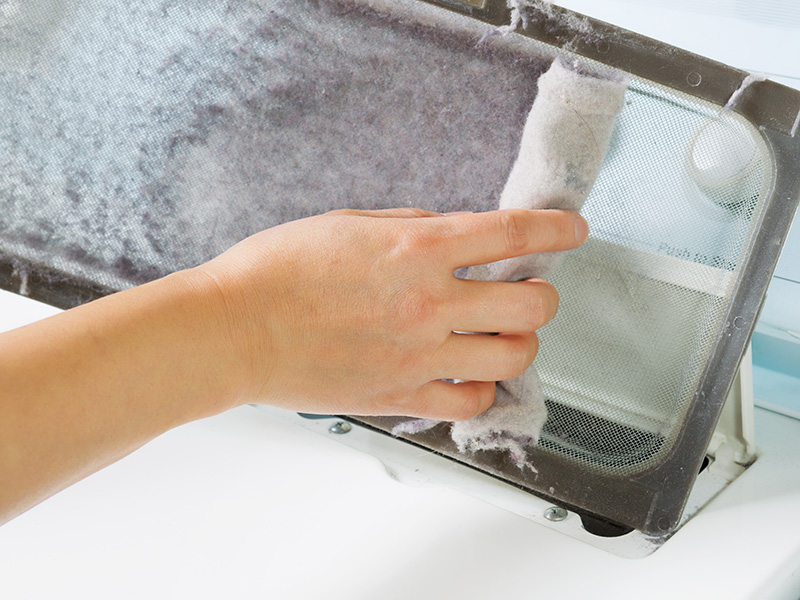 10 Mar

Reducing the Risk of Dryer Fires

Every year, the U.S. Fire Administration reports more than 2,900 home fires caused by dryer vents clogged with flammable lint. Though obviously dangerous, the majority of homeowners overlook this dangerous hazard. Most individuals never clean their dryer vents or take precautions to reduce severe dryer lint build-up. Fortunately, by taking simple precautions you can greatly reduce your risk of a dryer fire.

Reducing the amount of dryer lint that enters your dryer vent system can protect your home from dryer fires. To reduce lint build-up, clean the lint trap between each load of laundry. After every few weeks, wash the lint trap to remove the residue left by fabric softeners. Also make sure that you never operate the dryer without the lint filter securely in place.

Although leaving clothes and detergent in the laundry room may seem sensible, keeping flammable chemicals and items such as clothing and boxes away from your dryer can avoid combustion if your dryer sparks. Do not overload the dryer — making the motor work harder — and possibly causing it to overheat. You may also want to run the dryer only when you are home, so that your are aware if a fire breaks out and can attempt to extinguish it.

The next steps to reducing dryer fire risk often requires assistance from a professional dryer vent cleaner. Dryer ducts should have at least four inches in diameter to reduce clogs, with metal tape securing the duct joints. The dryer vent needs to leave the home directly with a screen installed on the outside vent to prevent animals and other objects from intruding the duct system.

Finally, and most importantly, clean your dryer vent regularly. To prevent fire hazards you should clean the dryer vents annually, or two to three times a year if you do laundry every day.

For more information about reducing the risk of dryer fires from the experts at AirCare of West Michigan, please contact us here or call us directly at 866.663.3828.