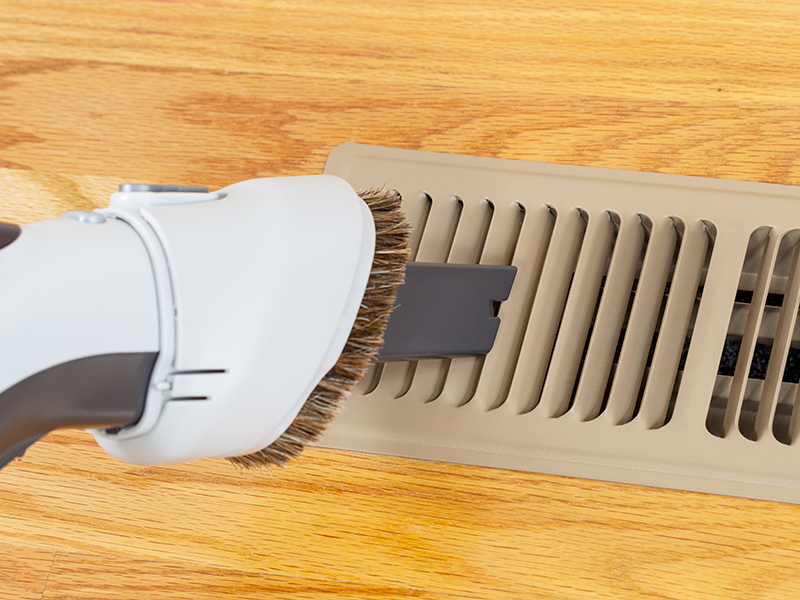 11 May

Spring Tips For Cleaning Air Ducts

The shift from cold Michigan winters to warm spring weather means time for allergies to kick in full gear. As homeowners switch their HVAC units from heating to air conditioning, dust and debris that accumulated over the winter months in air ducts causes allergies to flourish. Avoid the sniffles, keep your home's air clean and your air conditioner running smoothly with these helpful spring tips for cleaning your air ducts.

Debris such as dust, lint, pet dander, insect remains, animal feces and mold combine to clog air ducts. Cleaning your home's air ducts eliminates the dirt and grime and results in cleaner air.

Replacing your home's air filter takes minimal effort and time. All air filters should be changed before running the air conditioner and also checked every 30 days or so for buildup. In some homes, dust and debris build up faster than usual resulting in a shorter lifespan of each filter. Changing air filters results in an instant improvement in your home's cooling efficiency and air quality.

Performing preventative maintenance at the start of each new season prevents future breakdowns in your air flow system. Inspect your home's air ducts and component parts. If they are full of dust and debris they need to be cleaned or potentially replaced.

Keep a look out for damaged or worn down parts that cause malfunction within your HVAC unit. Also inspect your air ducts seals for any leaks to maintain efficiency and eliminate surges in your air conditioning bills. If you are unsure how to correctly inspect your air ducts, consider contacting a professional air duct cleaner.

Another money saving tip is to get a programmable thermostat that allows you to set the time when you want your air conditioning to run. Schedule it to ensure that you don't use energy to cool your home when you aren't there. Programmable thermostats can help reduce your heating and cooling bills by at least 10%.

For more information on spring tips for cleaning air ducts from the experts at Air Care of West Michigan, please contact us here or call us directly at 616.773.2287.